Statistical Thinking
3rd Edition
Improving Business Performance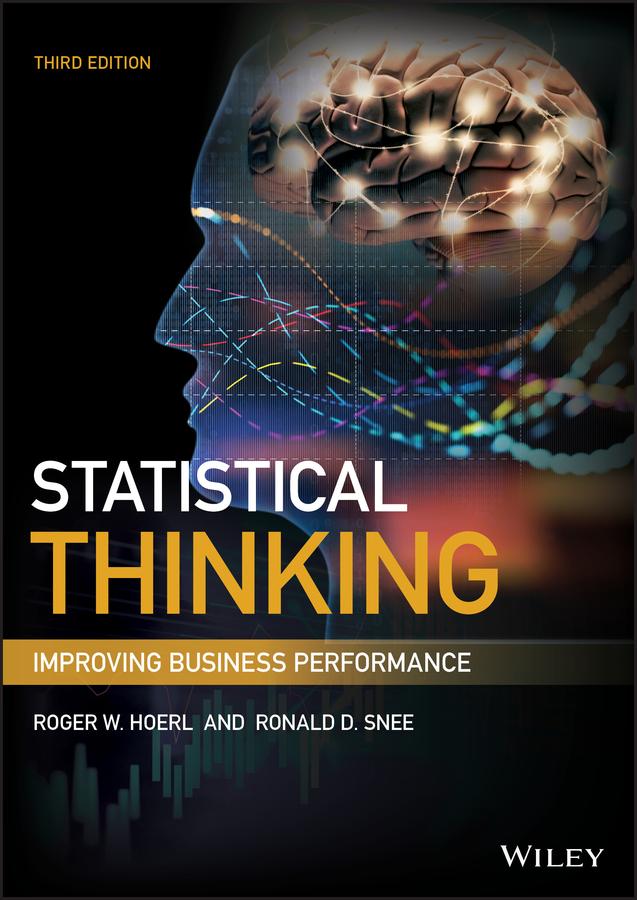 Additional Book Details
Apply statistics in business to achieve performance improvement
Statistical Thinking: Improving Business Performance, 3rd Edition helps managers understand the role of statistics in implementing business improvements. It guides professionals who are learning statistics in order to improve performance in business and industry. It also helps graduate and undergraduate students understand the strategic value of data and statistics in arriving at real business solutions. Instruction in the book is based on principles of effective learning, established by educational and behavioral research.
The authors cover both practical examples and underlying theory, both the big picture and necessary details. Readers gain a conceptual understanding and the ability to perform actionable analyses. They are introduced to data skills to improve business processes, including collecting the appropriate data, identifying existing data limitations, and analyzing data graphically. The authors also provide an in-depth look at JMP software, including its purpose, capabilities, and techniques for use.
Updates to this edition include:
A new chapter on data, assessing data pedigree (quality), and acquisition tools Discussion of the relationship between statistical thinking and data science Explanation of the proper role and interpretation of p-values (understanding of the dangers of "p-hacking") Differentiation between practical and statistical significance Introduction of the emerging discipline of statistical engineering Explanation of the proper role of subject matter theory in order to identify causal relationships A holistic framework for variation that includes outliers, in addition to systematic and random variation Revised chapters based on significant teaching experience Content enhancements based on student input
This book helps readers understand the role of statistics in business before they embark on learning statistical techniques.
| | |
| --- | --- |
| ISBNs | 9781119605713, 9781119605713, 9781119605737 |
| Language | English |
| Number of Pages | 640 |
| Edition | 3rd |